Notice on renewal of Ono's official corporate website
Ono Pharmaceutical Co., Ltd. today announced the renewal of its corporate website. In this renewal, the site structure and design has been redesigned for stakeholders to utilize the site more easily and conveniently.
In addition, we have enriched the sites for our R&D and licensing activities, and produced new pages of "Ono Story" and "ONO's 300-year history" to promote better understanding our company. Please visit our new website.
URL : https://www.ono-pharma.com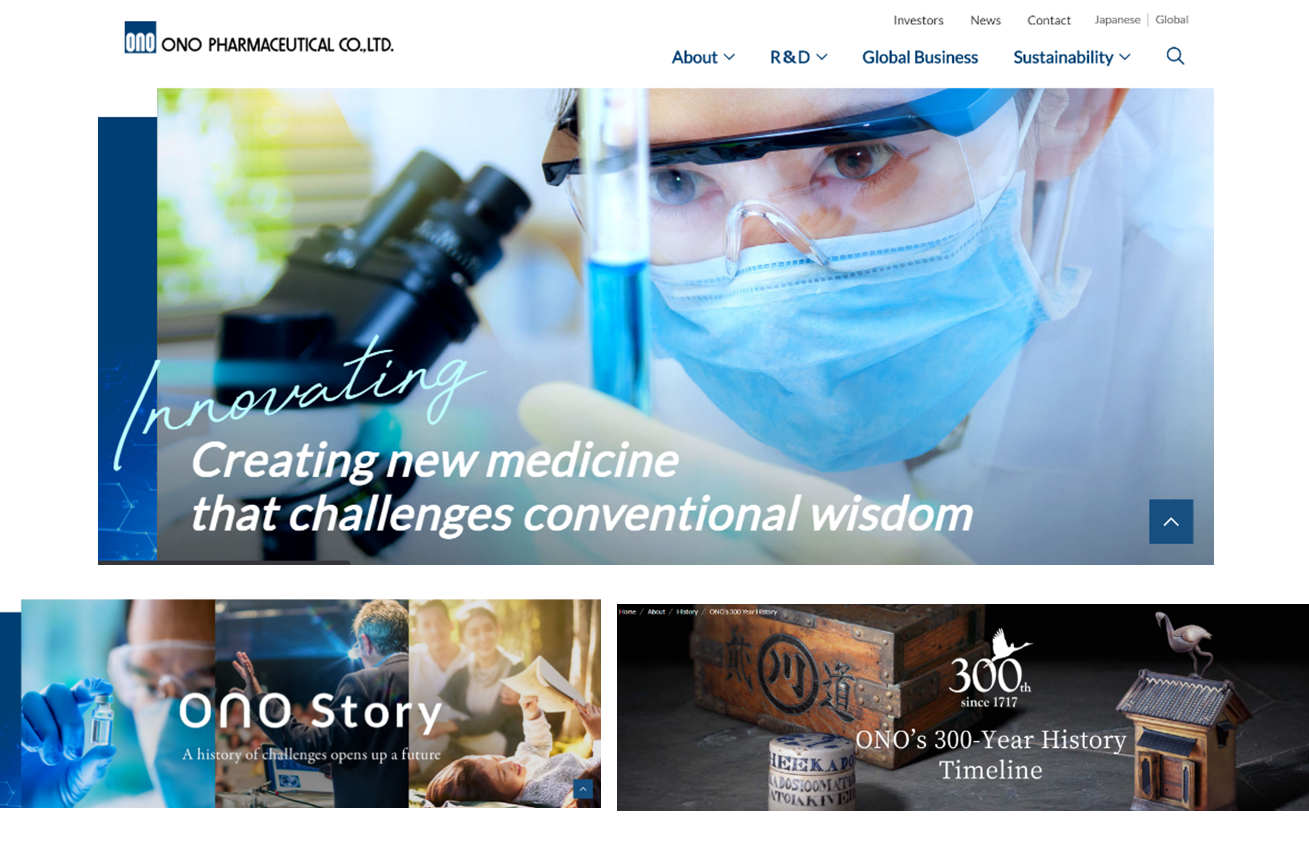 In association with the renewal of our website, please note that the URL in some pages has been changed. If you are registered using the browser's "Favorite", please change the registration to the URL of the new pages.
Contact
Ono Pharmaceutical Co., Ltd.
Corporate Communications
pub[email protected]