Corporate clip
ONO's corporate introduction video
This video presents our history since foundation in 1717, vision for the future, and vision overview.
Commercial clips
Only Ono
Concept
 This new CM gives our messages, as a theme of "Challenge", that we believe there are challenges only we can take on, and that we have eagerly worked to create new drugs, rhythmically from the perspective of Ms. Shima Tabata, a Japanese actress. Lots of people's expertise with plenty of time are required to discover and develop a new drug.
 The chances of success in drug creation are extremely low, and not all efforts in the development pay off. As long as there are people who are eagerly waiting for a new drug at this very moment, we continue to challenge, believing in such a little possibility. This CM expresses such our attitude.
Only Ono (0:30)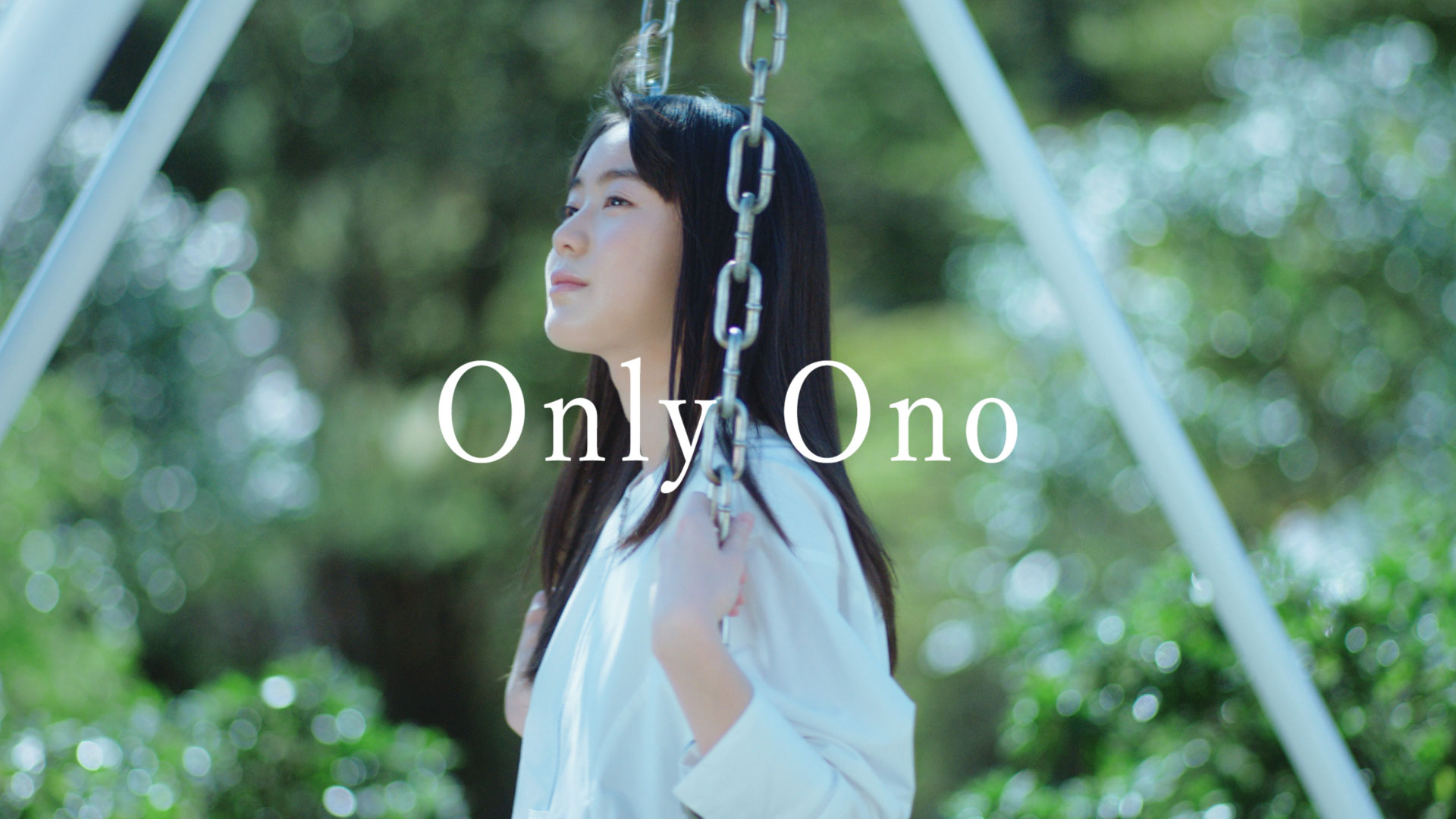 Only Ono (0:60)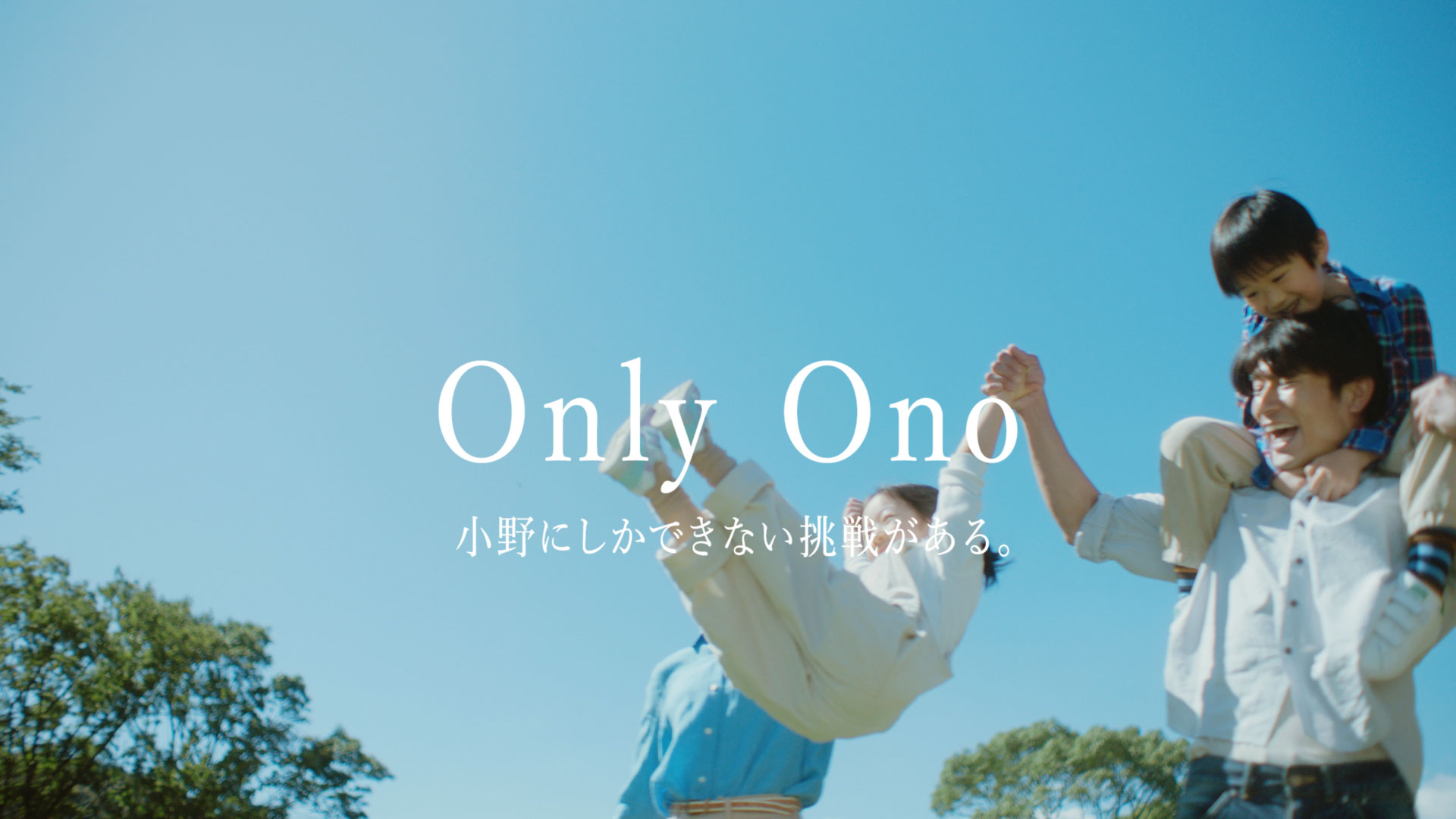 Ads
Corporate advertisement 1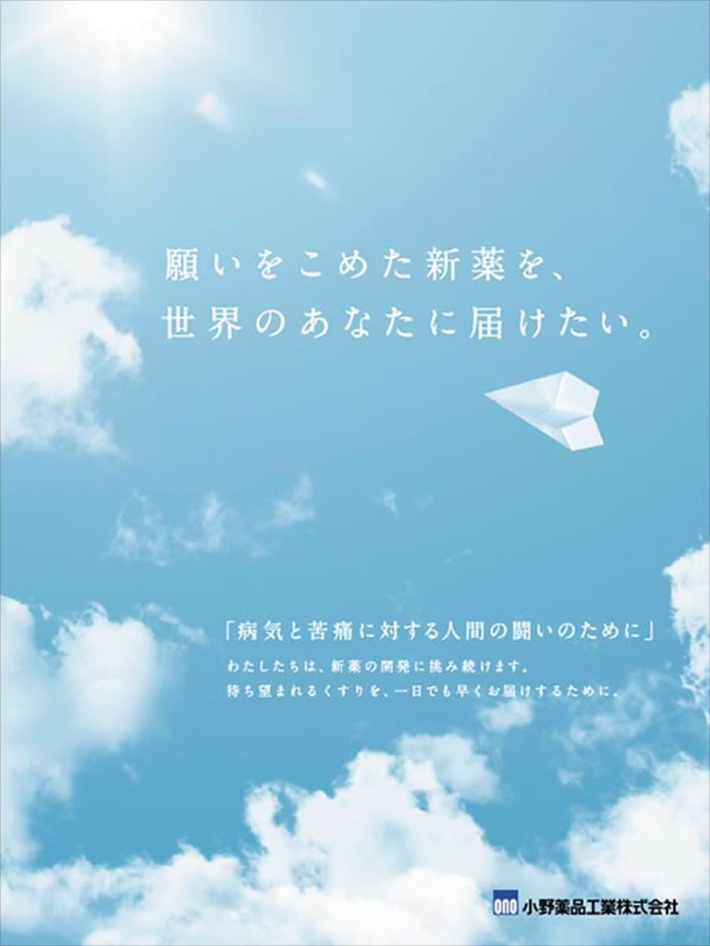 Text message advertisement
(Nihon Keizai Shimbun, March 29, 2012)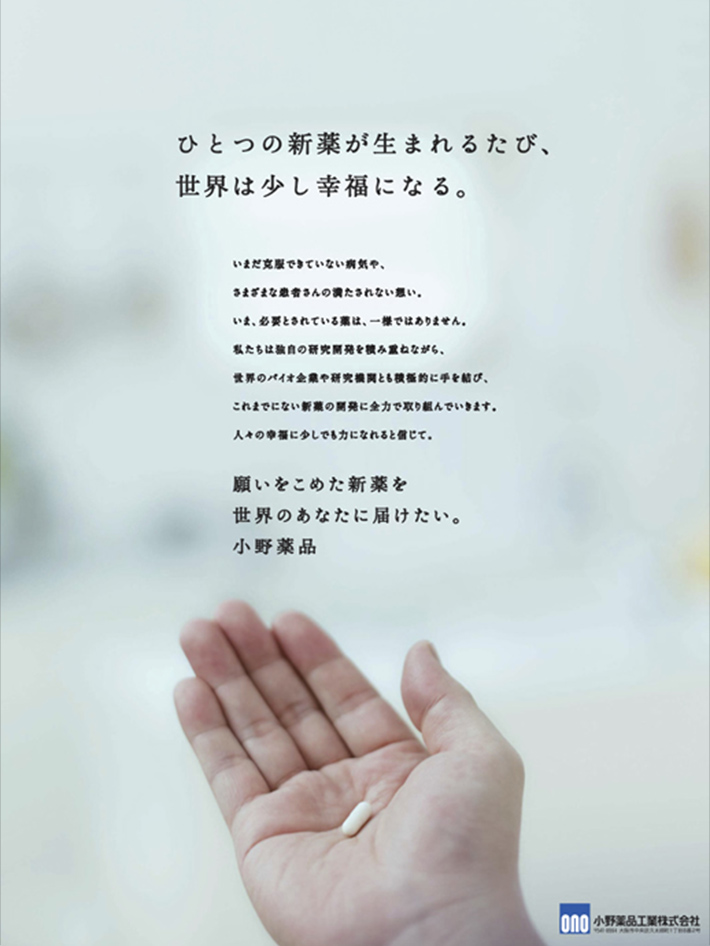 Corporate advertisement 2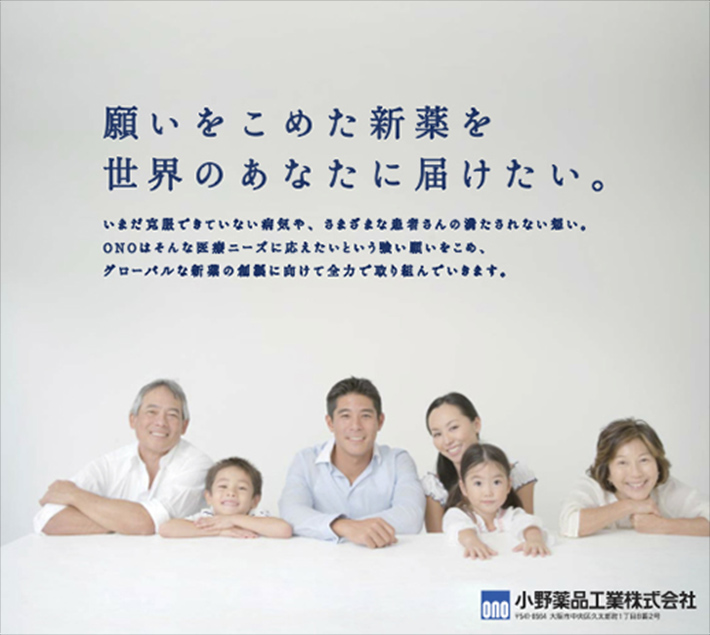 We want to hear from you!