Development Policy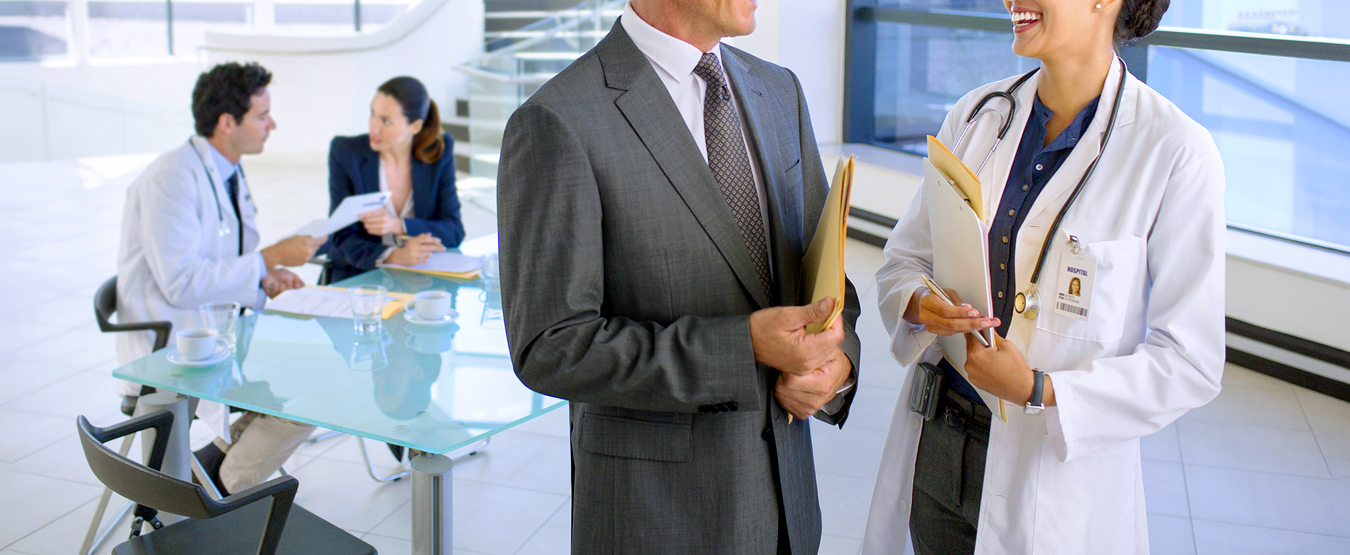 ONO is working to expedite clinical development and improve the success rate of drug candidates in order to fast-track the delivery of our proprietary and in-licensed compounds to patients suffering from diseases around the world. We are promoting translational research initiatives leveraging our extensive body of disease and clinical trial data to fast-track the designation of target diseases in conjunction with our Research Division with the aim of improving predictive accuracy on efficacy and safety of drug candidates. Furthermore, we are flexibly utilizing our clinical development functions in Japan, the US and Europe to fast-track clinical trials in early stage with the goal of expediently identifying the potential product value of candidate compounds.
We will also continue the clinical development of our existing product lineup in order to enhance their product value. For instance, we will conduct clinical trials on OPDIVO with the three aims of realizing expanded oncology indications, earlier-stage therapeutic applications, and new combination therapies delivering improved treatment response. Our portfolio of OPDIVO and other clinical trials is constantly growing, leading to a corresponding rise in drug approvals. In 2020, ONO achieved a record-breaking 11 new drug approvals within Japan, propelling us to the No. 1 pharmaceutical company for national approvals. With this in mind, we are undertaking efforts to digitize our clinical trial data to realize an accurate and efficient clinical trial system essential for handling a large volume of trials and regulatory approval submissions.
ONO will continue to actively promote clinical development in Japan and around the world for the benefit of patients awaiting new therapeutic drugs.
System to Accelerate Clinical Development
We are committed to promoting clinical development with enthusiasm to deliver new drugs as soon as possible that meet the needs of people suffering from diseases throughout the world.
To create development plans and trial designs with the aim of obtaining marketing approval in the shortest time, we work to properly understand unmet medical needs by analyzing target diseases multilaterally. We also take part in activities with the Discovery and Research Division to reduce the period from commencement of drug discovery to demonstration of drug discovery concepts (POC establishment) in humans. In addition, we are speeding up collecting the data required for completing applications for marketing approval in Japan, South Korea, and Taiwan by conducting multinational clinical trials and advancing mutual use of results from overseas studies with our partners.
Progress Status of Promotion of Clinical Development
Currently, we have almost as many as 100 clinical trials ongoing mainly in the oncology domain, one of our key strategic areas. In clinical development in the oncology domain, we are progressing investigation of biomarkers and combination therapies as a pioneer in cancer immunotherapy to provide patients with better treatment options.

Our development organization handles two domains: oncology and primary care. In the oncology domain, we have a system in place to accelerate development from phase I to marketing approval. In the primary case domain, we have an organizational structure per disease domain to enhance disease expertise. We also have a system that can accelerate implementation of POC establishment and validation study, so as to accurately meet the needs of frontline healthcare as soon as possible.
Global Clinical Development System
Establishment of Development Systems in the US and Europe by Setting Up Local Centers
In addition to Japan, South Korea, and Taiwan, we have established development organization in U.S. and Europe, and have been conducting clinical studies on a global basis, aiming to obtain approval globally.
In the US and Europe, our local subsidiaries, ONO PHARMAUSA, INC. (OPUS) and ONO PHARMA UK LTD. (OPUK), will pursue organizational improvements that enable us to, in addition to early-stage clinical trials, conduct late-stage clinical trials in the US and Europe and apply for approval with the regulators.