Vigorous Activities for Licensing Initiatives
We continue to forge ahead with licensing activities to take in new drug candidates with the aim of introducing compounds attractive for diseases with high therapeutic need, and compounds that have high value in terms of corporate strategy and effciency, while taking into consideration the development pipeline and existing products. Our aim is to expand the development pipeline to provide a continuous stream of new market launches. In the oncology domain, we take advantage of our strength with OPDIVO in acquiring product candidate compounds in a wide range of areas such as molecular target drugs including antitumor drugs and cell therapies.
Meanwhile, we are working in anticipation of our own overseas marketing in the US and Europe. We also have departments in charge of licensing activities keenly out-licensing discovered compounds to our partners upon examining optimum measures to deliver our new in-house developed drugs to patients worldwide as quickly as possible, in light of proposed indication and market size.
Our Partners inside and outside Japan (As of July 26, 2021)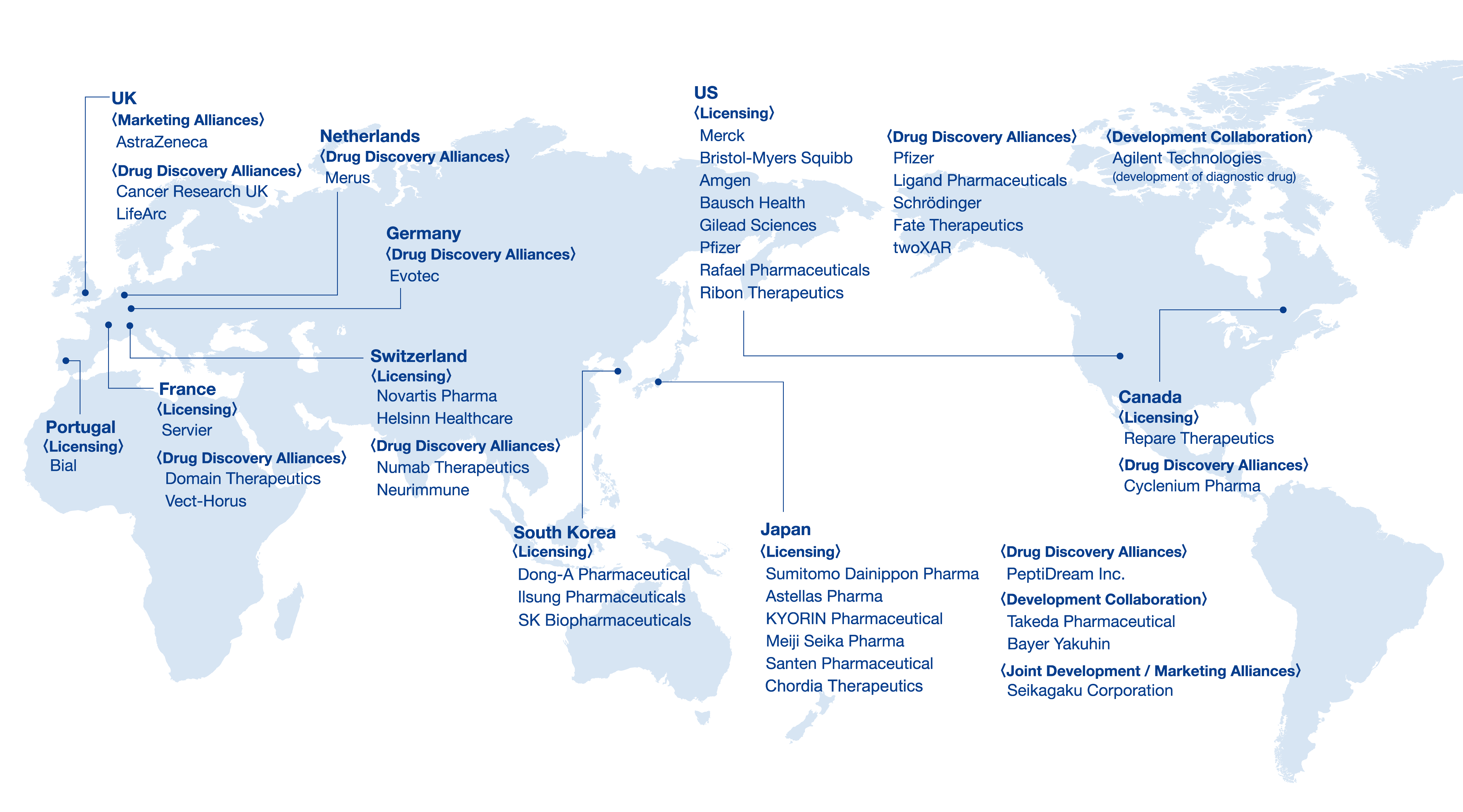 For more information about our Partnering Activities up to the present, please click the button below.
Partnering
For details of alliance with the partner you want to see, click that partner's logo.
Licensing & Co-promotion
Discovery Alliances
Licensing & Co-promotion
Discovery Alliances