Vigorous Activities for Licensing Initiatives
In addition to expanding our pipeline through our in-house research, we are also actively pursuing licensing activities with the aim of drug discovery collaboration for development of innovative products and in-licensing new candidate under development by pharmaceutical or bio-venture companies around the world including Japan. Our in-licensing efforts focus on compounds deemed to be strategic and efficient from a business perspective, and compounds deemed to be viable from the perspective of diseases with high medical needs.
Our Partners inside and outside Japan (As of April 25, 2023)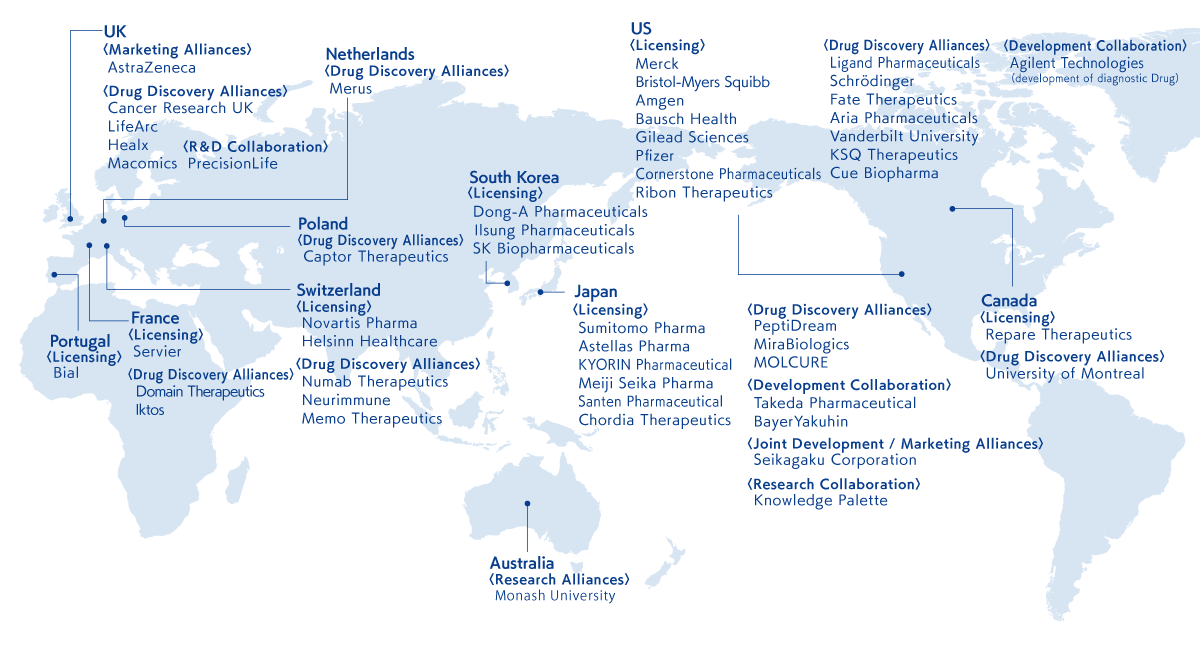 For more information about our Partnering Activities up to the present, please click the button below.
Partnering
For details of alliance with the partner you want to see, click that partner's logo.
Licensing & Co-promotion
Discovery Alliances
Licensing & Co-promotion
Discovery Alliances