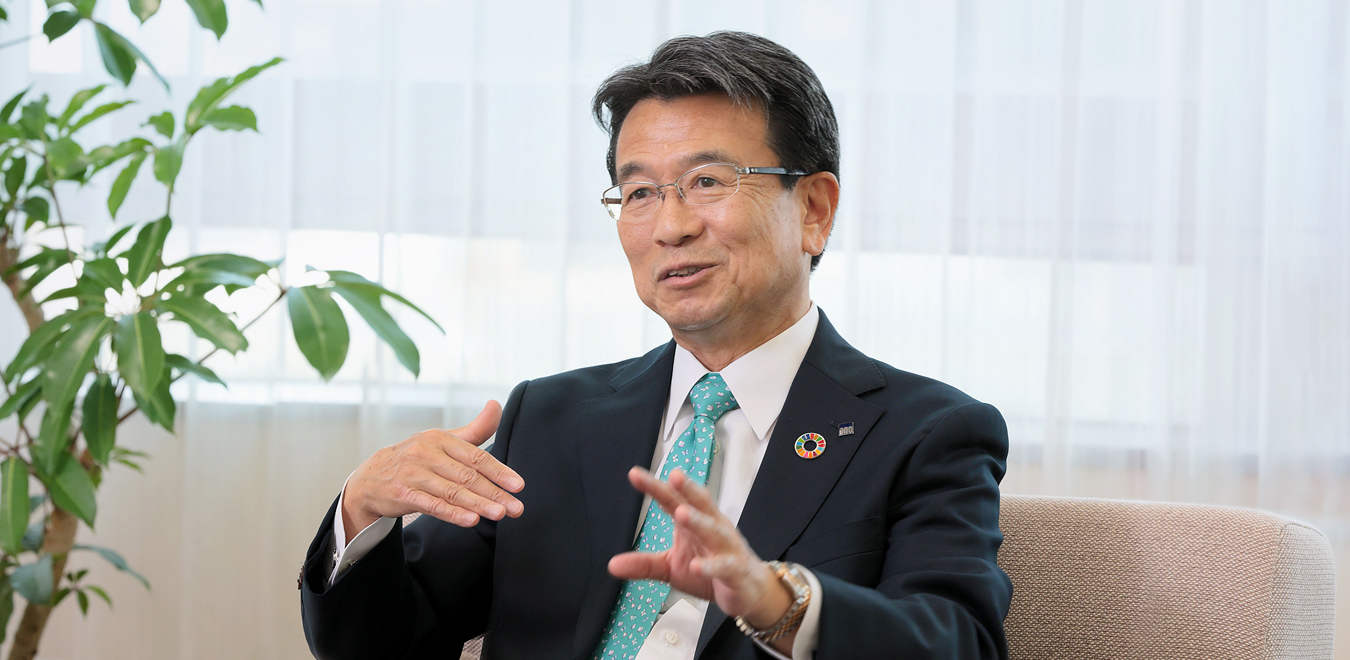 ONO has passed the 300th year milestone of first Ichibei Fushimiya founding an apothecary in Doshomachi, Osaka in 1717, marking a new step in further commitment to its mission.
Based on our corporate philosophy of "Dedicated to the Fight against Disease and Pain," we focus our management resources on drug discovery and development, as well as develop human resources needed to support our growth in the future, with the aim of establishing ourselves as an R&D-based global pharmaceutical company (Global Specialty Pharma) that discovers original and innovative drugs to compete in the global arena.
In addition, we strengthen our environmental, social and governance (ESG) initiatives to provide value through business activities to continue being a company that is valued and needed by society.
We identify the oncology, immunology, neurology, and specialty domains with high medical needs as our priority areas of research and take advantage of technologies and know-how cultivated through research to keep working vigorously to produce novel drugs. We are also actively engaged in drug discovery that meets the unmet medical needs. By promoting strategic partnership globally, we work to obtain groundbreaking drug discovery seeds and world-class advanced technologies from biopharmaceutical companies, universities and other research institutions in the US and Europe to improve our drug discovery capabilities.
In addition, we forge ahead with licensing activities to expand our development pipeline, and are setting up local centers for clinical development and building a structure that ensures that we can perform clinical development and apply for approval by ourselves, with a view to future marketing through our own sales organizations in the US and Europe.
In accordance with this R&D policy, we will continue to develop and launch drugs that truly benefit patients, thereby to further increase our social value and to try to compete in the global market.
We would like to thank you for your continued support and cooperation.
President, Representative Director, and CEO
Gyo Sagara